Criminal Justice & Public Policy BA
Examine the intersection of law, public policy and social and criminal justice
---
Investigate the causes and contexts of crime. Learn about real world public policy and its effect on the Canadian criminal justice system. Graduate with a critical understanding of how addressing the political and sociological issue of crime can improve life.
Combine courses in sociology, political science, psychology, philosophy and history to get a full understanding of real-world public policy and its place within Canada's criminal justice system. Build a solid foundation for further studies in law, policy and justice.
---
"I didn't expect to learn so much about systemic problems in Canadian society. It made me realize that it is important for youth to speak up for marginalized people and fight for what we believe in."
---
Declare CJPP as a major or a minor within the honours program. Take the required core courses and then benefit from the flexibility of course selection. Choose courses related to criminology, public policy and the Canadian court and legal system.
Governing Criminal Justice
Homicide
Women, Justice and Public Policy
Police in Society
Youth Justice
Psychology of Law
Gain critical thinking and analysis skills that will prepare you for further career development. Learn to analyze and solve problems with a high degree of innovation — integrating and applying knowledge across disciplines. Develop fundamental knowledge, laying the groundwork for career paths such as:
Private Sector
Lawyer
Paralegal
Child and Youth Worker
Outreach Worker
Private Security
Public Sector
Policy and Data Analyst
Police Officer
Probation and Parole Officer
Customs and Border Services Officer
Municipal, Provincial & Federal Government
---
Meet a Student
"As soon as I stepped foot on campus, I knew that this was home."
---
Meet Your Professor
Benefit from the expertise and individual attention of your professors. The Criminal Justice and Public Policy faculty is comprised of acclaimed researchers and award-winning teachers who pride themselves on being available to you.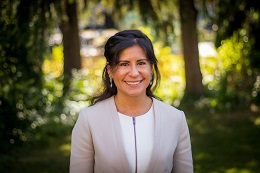 Paulina García-Del Moral
Gendered violence, human rights, social movements, transnational sociology
Kate Puddister
Law and politics, police oversight, criminal justice policy, judicialization of politics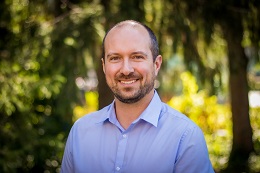 Ryan Broll
Bullying and cyberbullying, policing, victimization, resilience, youth deviance
---
Take the next step
Start the application process and explore options for funding your education.